Still Learning From Las Vegas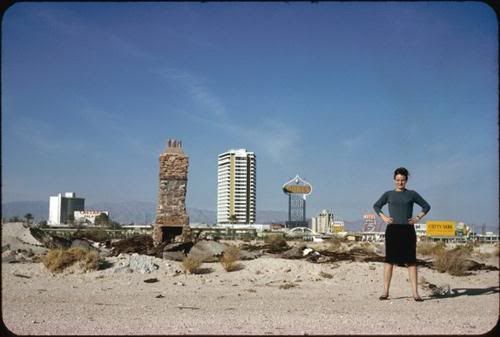 One of the more interesting sections in Alexandra Schwartz' Ed Ruscha's Los Angeles examines the impact Ruscha's book Every Building on the Sunset Strip had on Denise Scott-Brown's thinking, and, in particular, her work in Learning From Las Vegas, where she champions the vernacular forms featured in Ruscha's books.
This 2005 interview with Scott-Brown and Venturi, linked here, provides an update on some of the ideas in Complexity and Contradiction, as well as what she continues to learn from Las Vegas 30 years later.
Discussing gentrification and the contemporary main street, Scott-Brown states: "I think developers try to build for what they think the public will buy. Whether they have the analytic tools to tell what the public wants is difficult to know. And whether their success is due to a correct analysis or to a shortage of housing is hard to tell."
I had the later version of Learning From Las Vegas in college, a rather slim, b&w affair. I was surprised to learn, much later, that the first edition of this book is stunning, with innovative typography, a glassine cover wrapped over cloth binding, and presented in a larger format, where the color photographs come alive (designed by Muriel Cooper).
The Design Observer Group explains how the two versions came to be, including the fallout over the design, and Cooper's later work, which further explored innovative typographical presentation. A robust and well-tempered discussion follows in the comments—worth a read!
Unfortunately, the first edition, designed by Cooper, sells for upwards of 3k. When my ship comes in…